About sararose
SARAROSE was founded by Sararose Krenger in 2012. As a consumer and a professional within the fashion industry, Krenger wanted more from the industry she has spent the past 12 years in. She knew fun, cruelty-free, vegan brands were out there but there was no easy means of access to the abundance of talent and creativity.
SARAROSE is the fashion + lifestyle publication that we have been waiting for. We travel the globe, using fashion and style as a vehicle to highlight inspired brands and businesses worth knowing.
A community of creative locals, found on one platform, collaborating, curating, sharing.
SARAROSE is your one stop for all things purpose driven Fashion + Beauty + Food + Lifestyle. Sharing the latest from our favorites for all the fashion loving babes that believe in magic and live life with a pocket full of pixie dust.
We are Chicago based, but you can find us wherever magic can be found.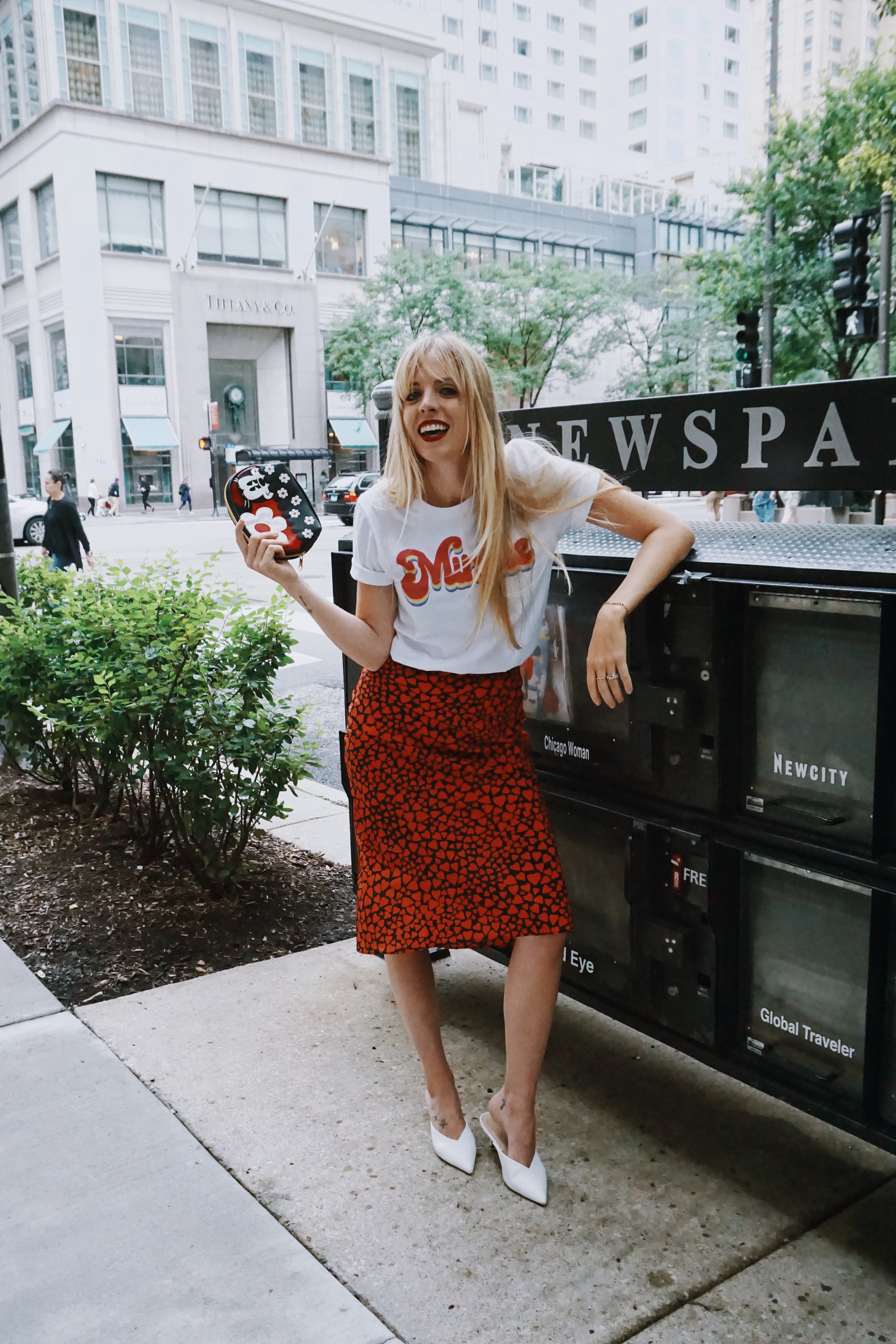 dreamer • creator • traveler
Down the rabbit hole I fell, and never turned back. With a love for all things fuzzy, green, and magical, I have always been inspired by the curious nature of Alice (Alice in Wonderland). I follow whimsy and magic wherever they lead, and create along the way. I have spent the past 10 years dedicated to ethical, vegan, and sustainable fashion design with my women's wear collection, Stix and Roses. In the past 5 years, I have added brand consulting and editorial styling for Disney licensed brands, as well as local brands | media personalities, along with personal wardrobe consulting and closet editing to my portfolio. I have been able to use the SARAROSE brand, including producing fashion events, that create awareness and raise funds, as a vehicle to support amazing organizations that are giving back across the globe. We continue to support Ocean Conservancy.
I am bringing all my worlds together here.
Created by Owner + Founder of the wedding inspirational platform Planning For Paradise, Jenin Paradise began Planning For Paradise, Literally as an outlet for her abundance of creative ideas for the fashionably conscious. Always looking for a way to take a trip off the beaten path, she puts her passion into curating unique ideas into her everyday wardrobe.
Join her on her journey through life as a fashion obsessed wife + mama, while she will forever be, Planning For Paradise.
Grace is a creative entrepreneur who is also the founder of a tutoring company Student Society. While 'I Think, I Feel' is currently her hobby, she hopes sharing her love of fashion and health will eventually become a full-time gig. She has been married to her husband Chris for 6 years and has a two-year-old daughter, Leighton. She spends her free time training for marathons and hitting up kid-friendly happy hours. Her roots are in the Florida Keys, but she has loved her new adventure out here in Denver.
A lover of all things home decor, DIY, and red wine, Emily is an educator and has been a planner in all aspects of her life from early on. Always the gracious hostess with the mostest, she is currently in full swing of planning her upcoming destination wedding in Miami. She loves being a fur mom to her cuddly and fun Goldendoodle Nixon.
Emily is fiercely loyal to friends and family.
She loves creating memories and tantalizing recipes in the kitchen with her soon to be hubby, Matt.
Emily's passion for interior design continues to expound as she creates a beautiful and functional home living spaces for clients, at every stage of life they are enjoying.
Erin Wickell is a 26 year old mama to a spunky two year old girl, and is currently pregnant with twins! She helps lead a ministry called Frontlines at The Branch Community Church, where her husband serves as one of the pastors. She studied counseling and does lifestyle modeling on the side with a few Chicago agencies. She loves God, healthy cooking & eating, all things spa, DIY projects, and laughing until she cries with her friends.