How To Style The Blazer Dress Trend Seen on Kim Kardashian, Rihanna, Blake Lively, And More
The blazer dress is an iconic look that is as chic as it is edgy, and as classic and it is modern.
Recently, we have seen an influx of celebrities rocking the look more regularly. Stars like Kim Kardashian, Rihanna, Blake Lively, Cara Delevingne, Reese Witherspoon, Bella Hadid, and many more have been spotted wearing blazer dress ensembles.
We looked at how each style icon wore their blazer dress and noticed there was one thing they all had in common, they made sure the rest of the outfit was super simple. The women kept jewelry and accessories to a minimum and played up sexy shoes. Most, if not all, wore their look with a simple sexy pointed pump or strappy sandal.
Keeping things minimal is our favorite approach to creating timeless outfits, but a strappy heel in December is just not practical for your everyday girl, so we opted to style our look with a thigh-high vegan suede boot with a block kitten heel.
For the holidays or new years parties, you can dress up the blazer with a statement tight (think fishnets or burnout patterns like stars or other cute little symbols, we've tagged some of our favorites below) or layer it over a sequin slip dress for a little extra sparkle.
To give this look a more edgy day time appeal, we paired it with one of my favorite vintage hats and a vintage Chanel I bought second hand back in high school.
This blazer was purchased at the Winnetka Thrift Store, but I am tagging some current favorites below.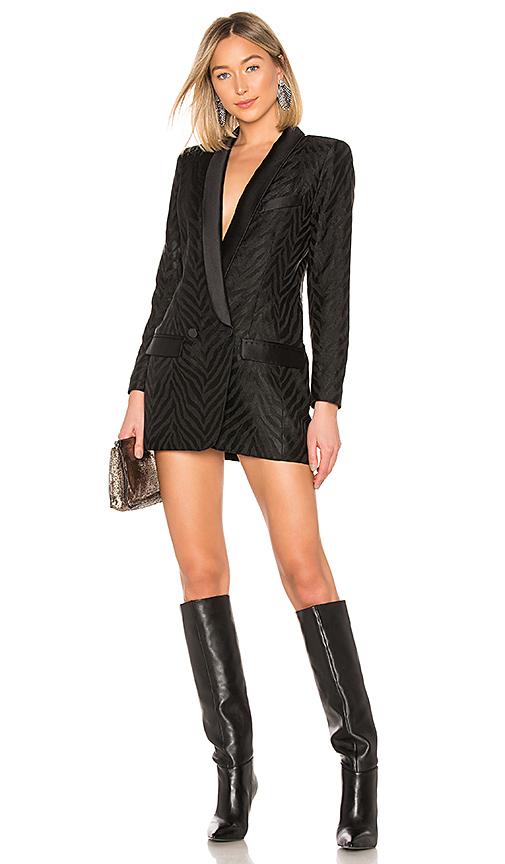 Double Breasted Blazer Dress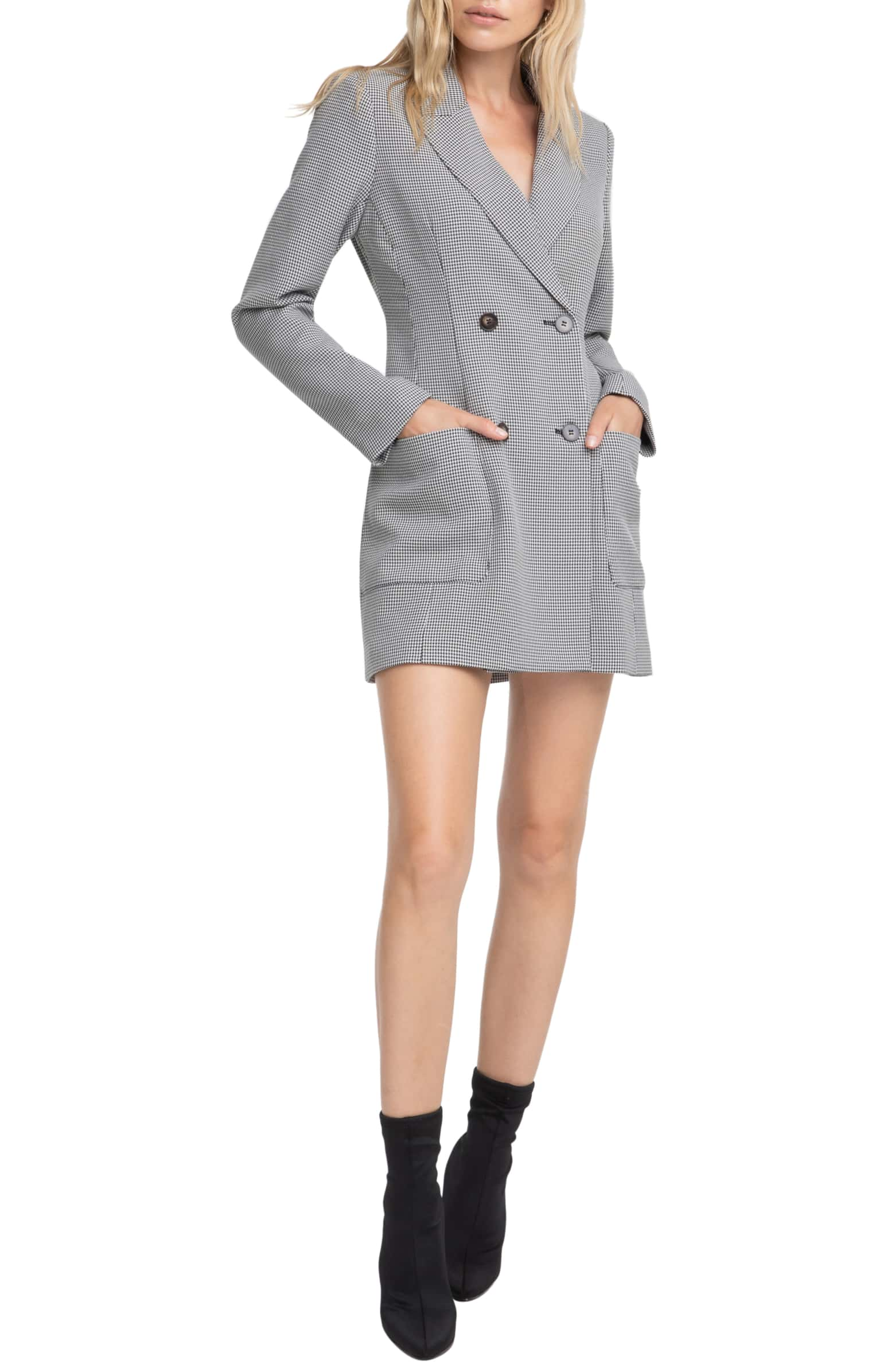 MYSTICAL BEING CRYSTAL FISHNET STOCKINGS
Bright Like A Diamond Tights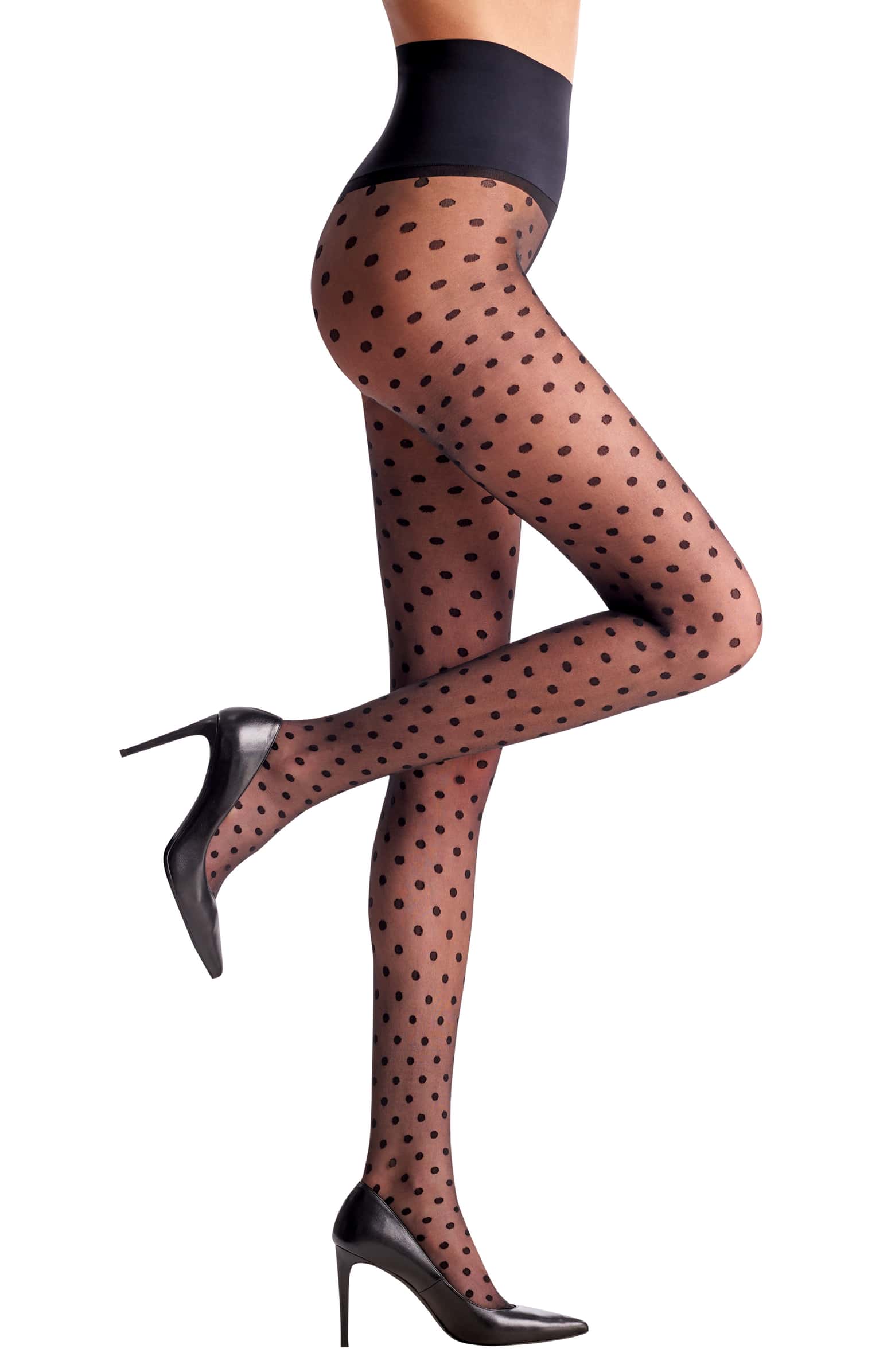 Araecia Over The Knee Boot