Bright And Merry! You Can't Go Wrong With This Outfit Combo For Any Holiday Party
The countdown to Christmas is fast approaching!
Is it just me, or does it seem like stores have been celebrating Christmas season extra early this year? I am pretty sure I saw Christmas decor at Home Depot in September.
My favorite part of the Christmas season, is all of the parties and get togethers with friends and family, along with getting to add a little tinsel to my wardrobe. Red and green are two of my favorite colors to wear, so each party is an opportunity to wear them as bright and as proud as I can.
We are sharing our favorite outfit combo for holiday parties below!
An oversized sweater dress paired with thigh-high boots, tights, and a statement purse is an easy, chic, and comfortable outfit formula, that works for office parties or family potlucks.
I found this red turtleneck sweater at our local thrift store for only $1. I love going into thrift stores with a mission and a specific list of what I am looking for. It keeps me from buying unnecessary items just because they are a steal of a deal. On my last shopping trip, sweaters were at the top of my list.
I love investing in timeless items that can be easily updated with unique pieces. My vegam thigh-high boots are classics that add chic to any outfit. They have become an iconic part of my look for fall and winter.
When I work with clients in their home, I have a formula to help create your own personal style. Part of that formula is having items that you can rely on to add personal flair to an outfit. These are quality wardrobe staples that have subtle but interesting details.
I am sharing similar shop-able pieces below: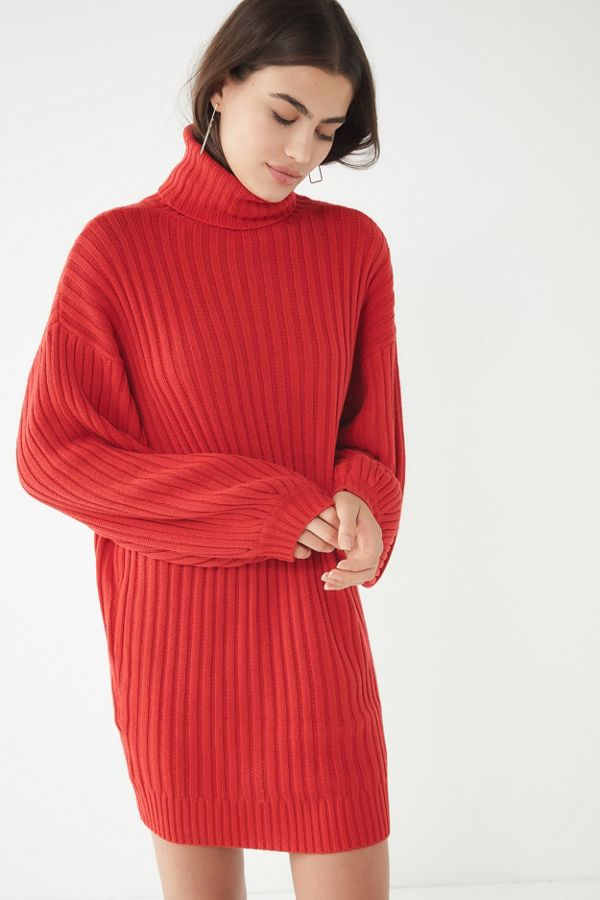 UO Jill Turtleneck Sweater Mini Dress
$69 | More color options available. Vegan oversized sweater dress.
KRYSTAN BLACK SUEDE THIGH HIGH BOOTS
$71 | $53.25 on sale with code BF25 for Black Friday 2019. Vegan boots.
1.6 MINI CARAMELLO | Alexandra K
$284 + shipping | Vegan statement purse