Larkin Huges Handmade in NYC, Worn in Tulum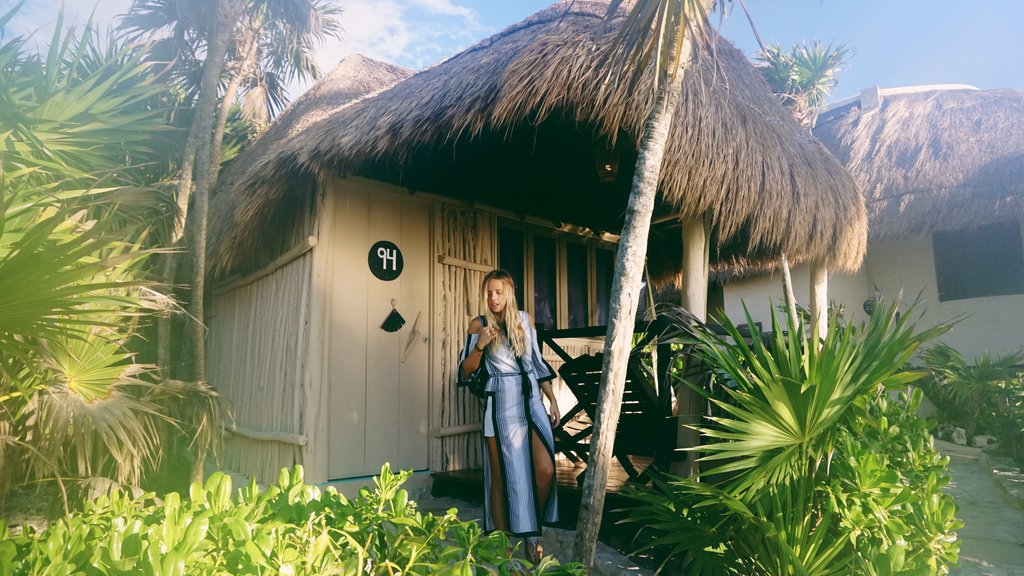 OUTFIT DETAILS C/O: Wainscott Robe (Larkin Hughes), Sandals (Sanuk)
LARKIN HUGHES HANDMADE IN NYC, WORN IN TULUM
When my girlfriend from design school, Gabriella Daher, called me to tell me about her knew love child label, Larkin Hughes, I was beyond excited to put it mildly. Gabriella, is one of the most talented humans I know. She has her own label, Daher, handmade in NYC and creates the most beautiful pieces. Daher works with up-cycled and recycled materials, she also hand crochets designs (a skill and talent passed down by her grandmother).
"Embracing the notion of "se deshabille," Larkin Hughes is heavily informed by lifestyle.

Designed and manufactured locally in New York City, Larkin Hughes produces small batches with close attention to quality and detail."

 
As soon as I saw the collection, the simplicity and elegance, the material is so soft, every piece is a staple to any wardrobe. Nick and I had our trip to Tulum coming up and I knew that these pieces would be perfect for the climate and activities we would be participating in.
From bike riding to walking the ruins, the Wainscott Robe was lightweight, provided great sun protection coverage and made me look effortlessly chic through it all.
Check out the whole collection, and look out for the new collection coming this Fall.
xo,