Rejoice Logo Lovers! The Late 90s/Early 2000s Trend Has Emerged Again And Could Be Here To Stay
Rejoice logo lovers!
The late 90s/early 2000s trend has emerged again and could be here to stay for the upcoming seasons. People tend to either love or hate the trend that plasters your favorite designer or brand across your clothing and accessories. I am one of the avid lovers. To me, wearing your favorite logos is one of the best and true ways to show your personal style. Each person relates to brands differently. You might be drawn to a brand after seeing your favorite celebrity wearing it or you can have classic sentimental attachments.
Whether it's with handbags or smaller accessories, there are so many various ways to show off your own style through logos.
The Dior saddle bag is the holy grail of logo bags IMO. Dior isn't the only designer to reissue popular bags from a decade ago. For Spring, Fendi is launching beautiful embossed FF baguette bags. If you're looking to get the look for less a great option is vintage. Vintage logo handbags are very accessible and less than half the cost of current retail prices. You just need to make sure you know how to spot counterfeit bags. Due to the popularity of the saddle bags, prices have gone up, but you can still find them for amazing prices. For my vintage finds, I've been using eBay, Poshmark, and TheRealReal.
Scroll below for some of my current and vintage bags:
Accessories such as sunglasses, tights, and belts are great options if you can't justify the hefty price tag of a bag. You may recognize the infamous Gucci belt bloggers and fashion lovers have been wearing all over social media. If you have a love/hate relationship with the Gucci belt and find it's oversaturated, I recommend a Moschino monogram belt as an alternative. Another brand that's hot right now is Fendi. Who can really get enough of the double F logo? Fendi has so many fun ways to spice up your look. From monogram sunnies, handbags straps, and tights. Check out some of my favorite finds.
The logo mania isn't just occuring in the luxury market, it's everywhere. It can be as simple as wearing a Fila sweatshirt or adidas track pants. It doesn't appear to be going away any time soon for it being sold across all markets.
I recently purchased my first vintage Fendi baguette bag. To add my own spin on it, I found a double F strap at a Fendi Outlet for ONLY $100! Handbags are my poison of choice. I love the idea of collecting them and being able to update them season after season. I'm still on the hunt for the perfect vintage Dior Saddle handbag to call my own. Until then, I'm rewinding back to the time when The Simple Life ruled reality TV and you couldn't get enough Von Dutch hats in your closet. Where I can continue to draw my inspiration and be surrounded for my love of the logo.
Shop our LOGO INSPO BELOW:
Pre-Owned on E-Bay | $898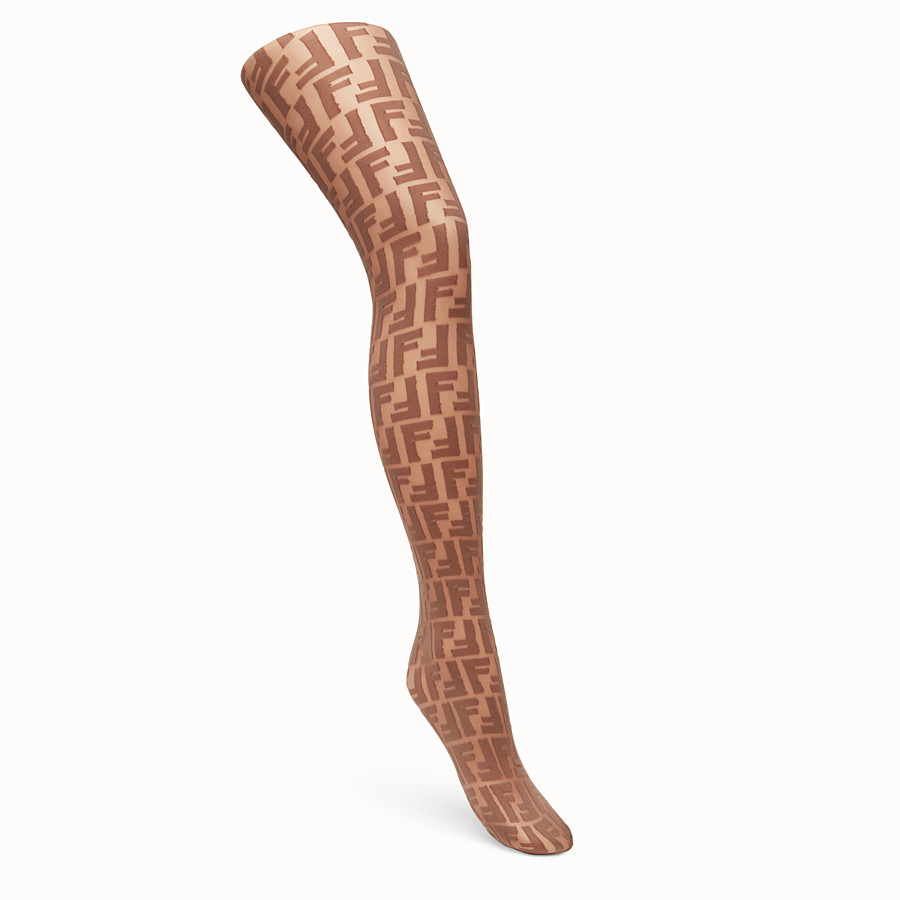 Pre-Owned on Poshmark | $310
Vintage Pink Fendi Baguette
Pre-Owned on Poshmark | $699
We'd love to hear your favorite ways to show off your favorite logos! Let us know in the comments below.