LA Hosted The First Ever Vegan Fashion Week, We Thought We Would Highlight A Few Of Our Favorite Vegan Brands
As a vegan fashion designer, I have been a part of the cruelty-free movement since 2008. Throughout this past decade, I have had the privilege of getting to know and befriend many of the innovative game changers that have been creating thought provoking fashion before it was trending and broadly accepted by consumers or big box brands.
To see the growth and global shift towards vegan and cruelty-free lifestyles, has been inspiring and comforting.
This year LA hosted it's very first Vegan Fashion Week, and although we were unable to make it and participate, it looks as though it was a huge success and will be a "must attend'" event for future years to come.
In honor of all of the amazing vegan fashion creators out there, we wanted to highlight some of our favorites to look out for.
Here are our top 13 favorite vegan fashion brands and the missions they are on to save the planet and protect the animals: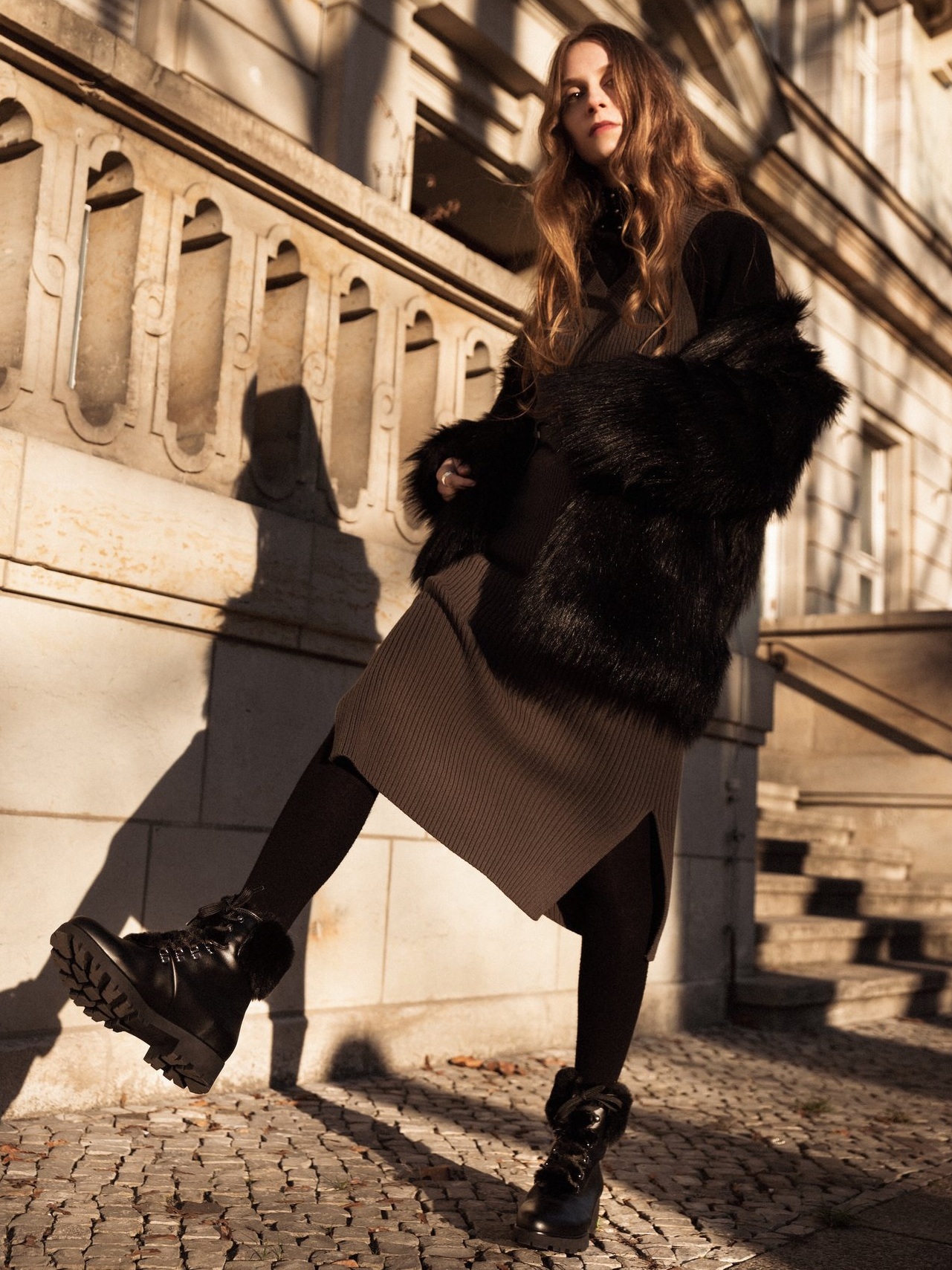 BHAVA is an innovative women's footwear brand founded by designer Francisca Pineda. In its fifth year of business, Bhava continues to set a new standard in footwear design by sourcing the highest quality artisan, organic, recycled and cruelty free components. The Bhava aesthetic represents timeless elegance with a dose of ingénue charm. Fashion forward with a keen understanding of the all-day comfort required by today's modern lifestyle, each pair is tested for long term wear in the roughest of urban terrain, New York City.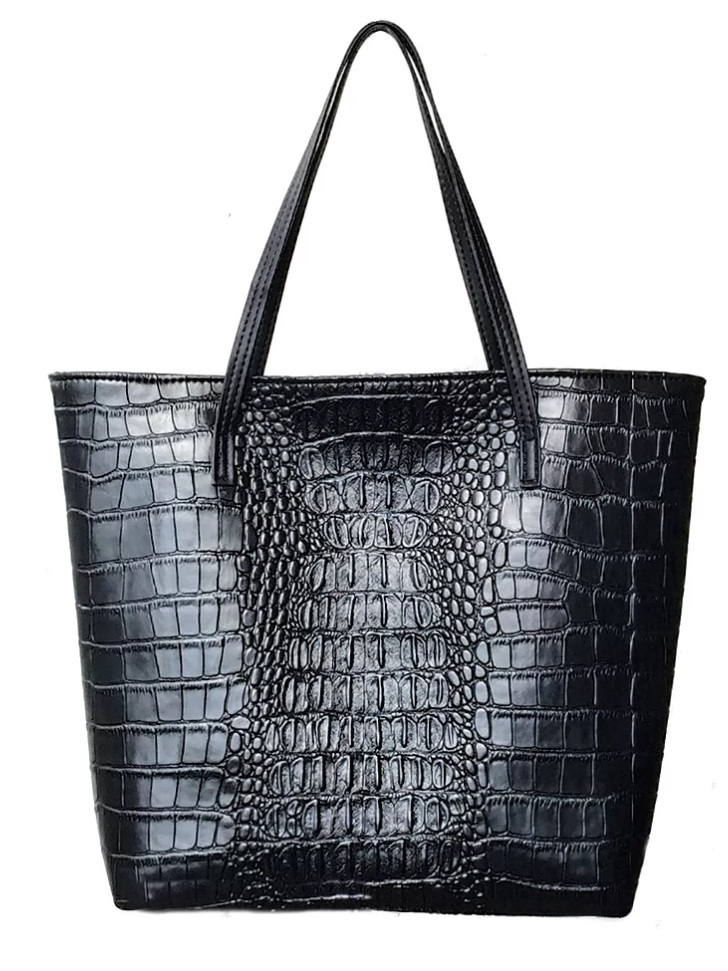 From the designer of TED ROSSI, INC. comes an affordable + inventive collective of clothing, handbags, + accessories that is destined to take the fashion world by storm - again. In 2003, Ted's designs captivated press + retailers alike; in this time, he has amassed a huge celebrity following + fiercely loyal customer base worldwide.
His designs grace the wrists of cool girls everywhere + regularly splash the glossy pages of top fashion publications.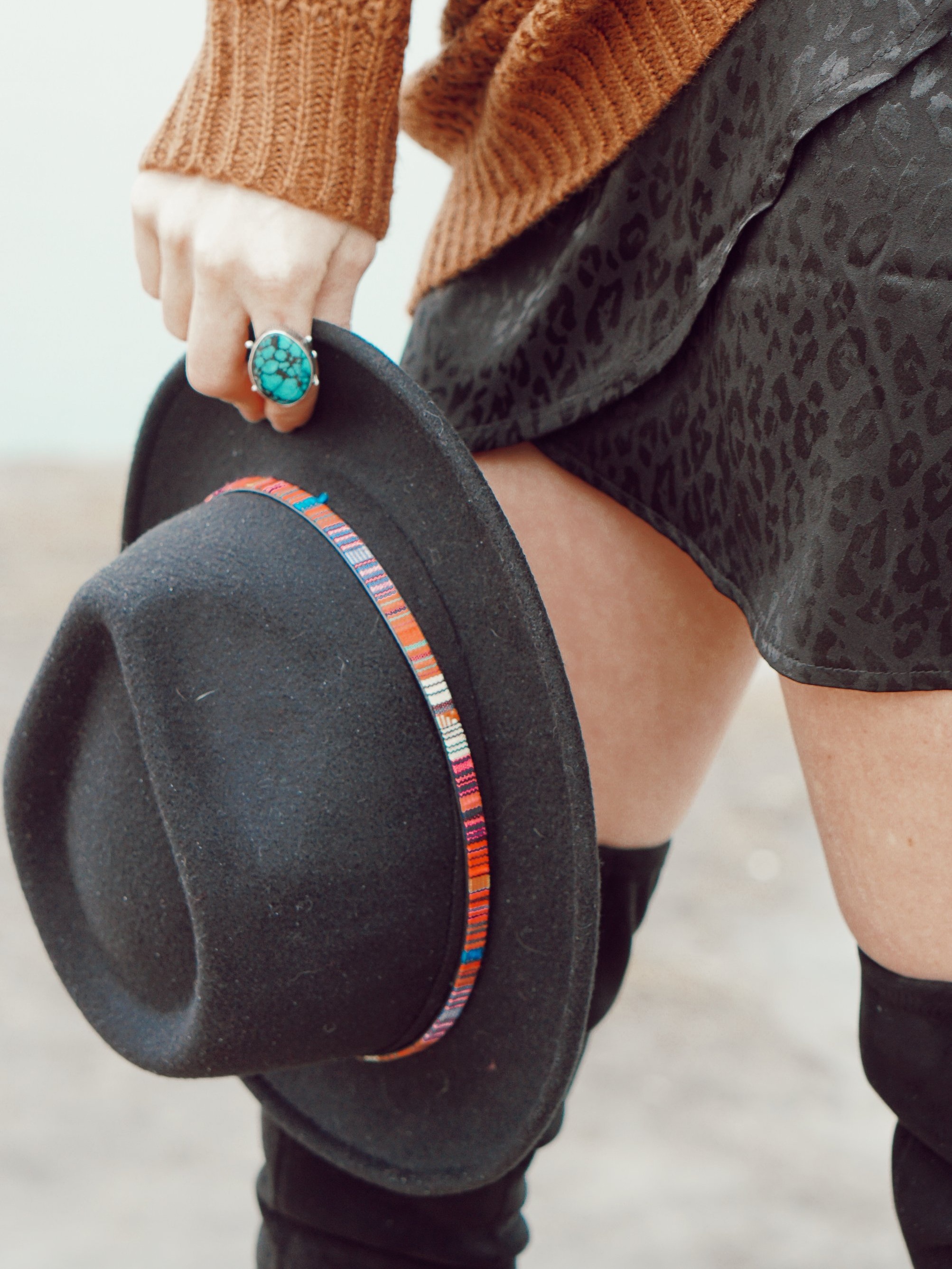 We hope the style, quality and attention to detail will appeal to all hat lovers whether they are vegan or not, because every faux felt purchase means one less real felt purchase. We can all be part of the growing cruelty-free-fashion movement that is blowing up the notion that it's ok or even necessary to use and abuse animals for the sake of vanity.
No fur. No wool. No feathers. No leather. No silk. No harm.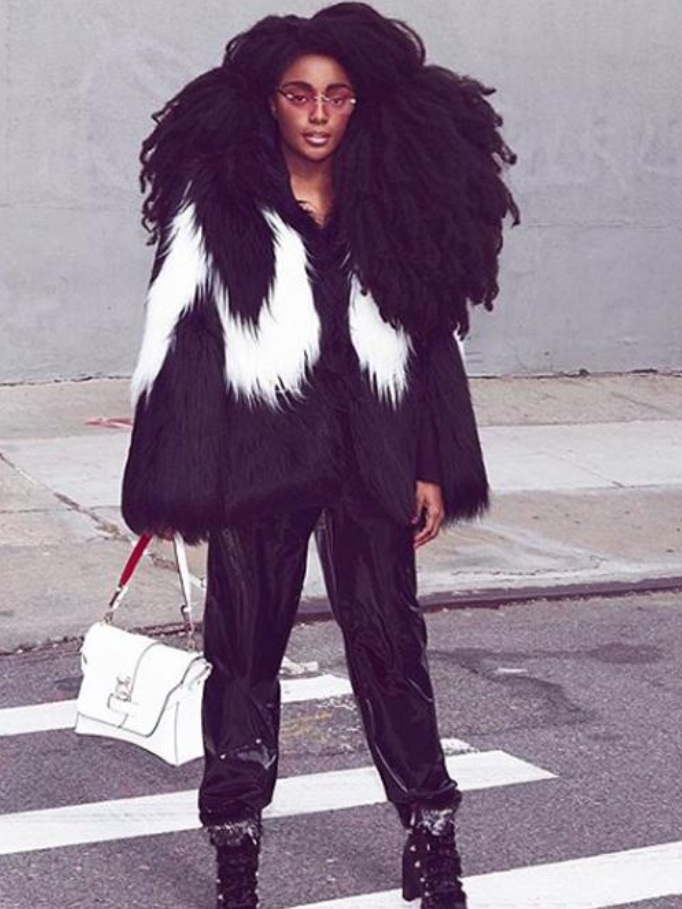 We believe that together we can create a new moment in fashion, one that sees wearing animals as obsolete and caring for the planet as always in vogue. Our mission is to share love and style with everyone. We want to eliminate the decision between beauty and morality by crafting cruelty-free fashion products that make you feel as good on the inside as your look on the outside. These unique products will not only keep you warm but cool. We may be all about the ethics, but we also love style.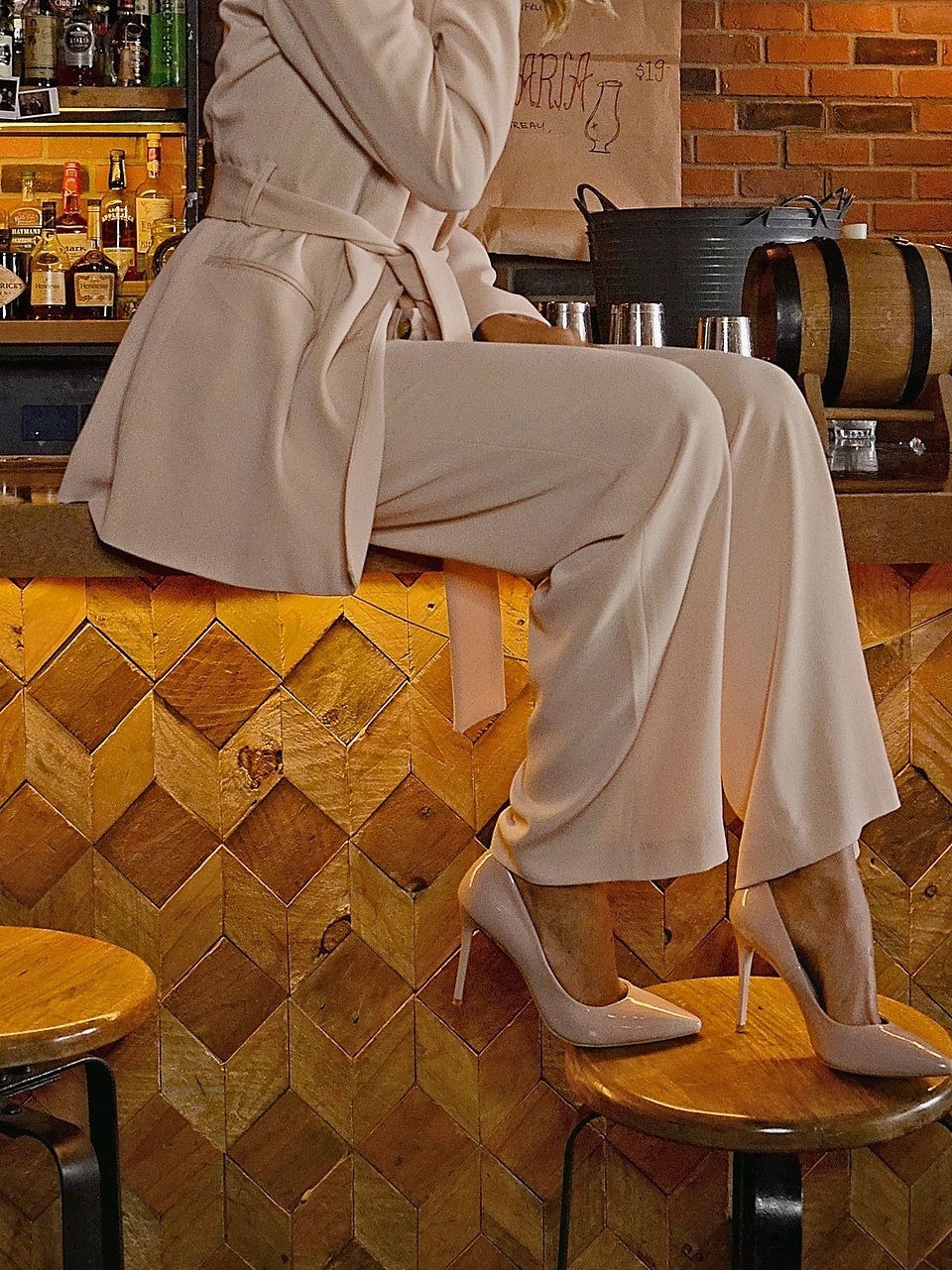 Our heart beats for fashion. Here we live and work for a responsible dealing with the earth and our nature, but also for a good and fair interpersonal behavior. Especially in this days, when there is more and more environmental damage, social injustice and destruction, in our opinion this leitmotif is more important than ever. We therefore see it as our duty, in the field of sustainable luxury, to promote sustainability through transparency and to contribute to the further development of the fashion industry for the next generations.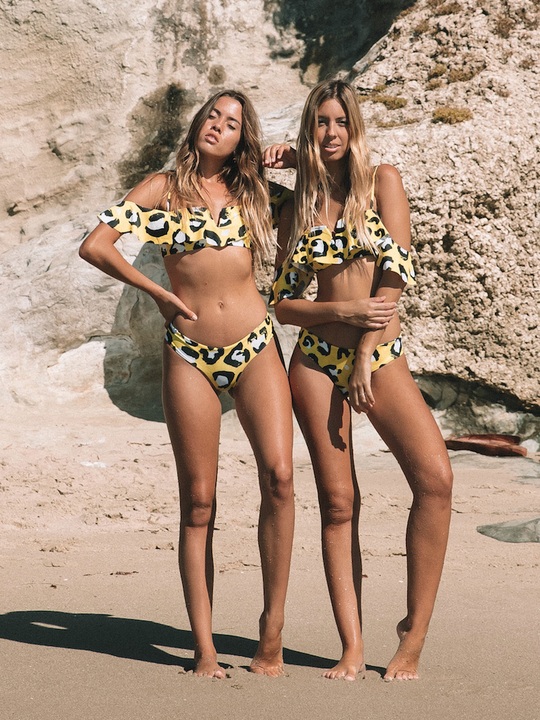 Created in Encinitas, Southern California and manufactured in Bali, Indigo Swimwear was founded by Philippa Brenninkmeyer in early 2018. With a love for the beach life, she decided the only way to create something she believed in was to create something that had a purpose.
Indigo Swimwear is not purely swimwear, there is much more behind this brand and the way it supports the waters in which it is made to swim.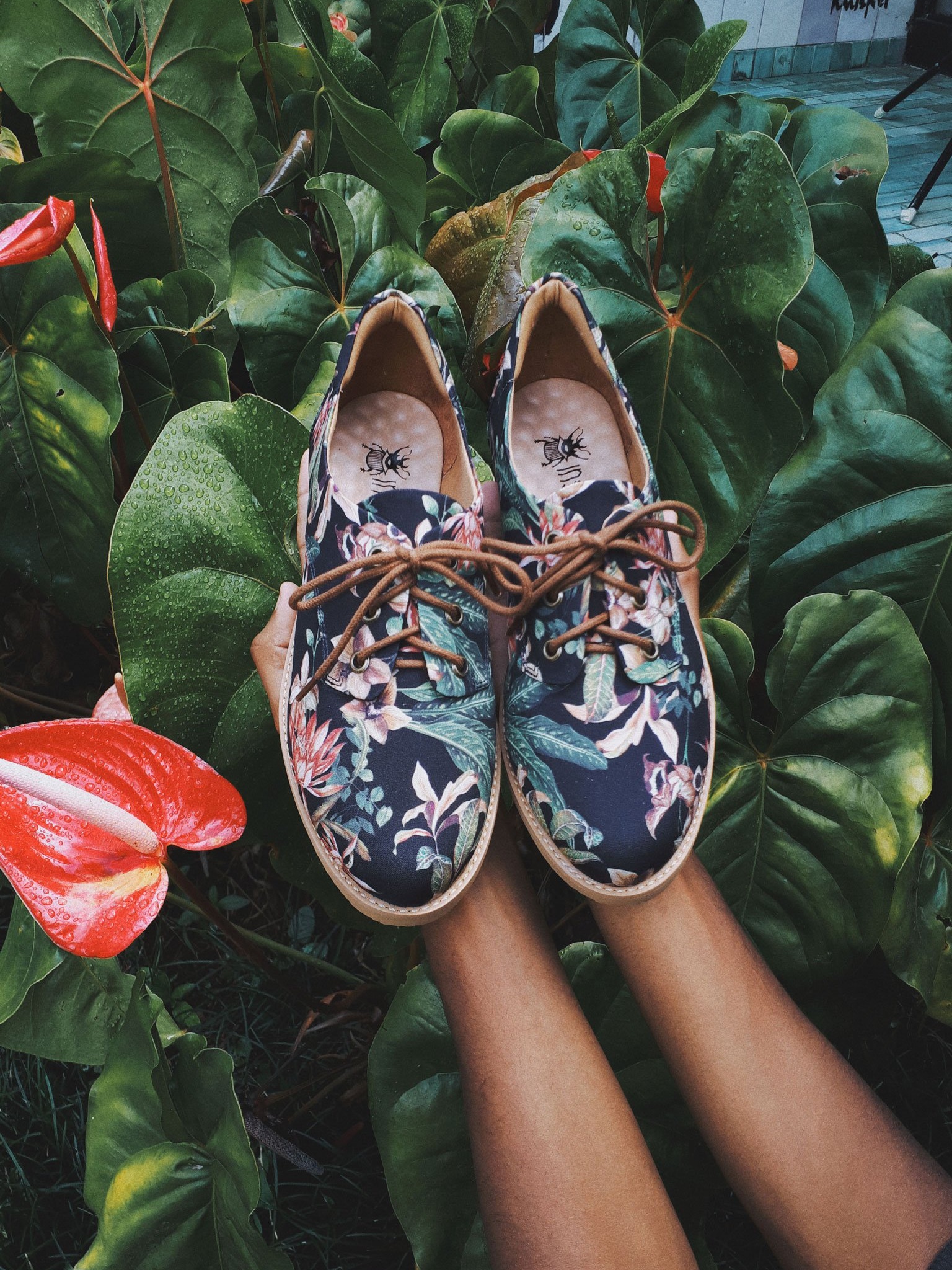 We aim to raise awareness of our ecosystem about sustainability, veganism and fair trade, encourage new entrepreneurs to work on behalf of the environment and show the world that being aware can be fun.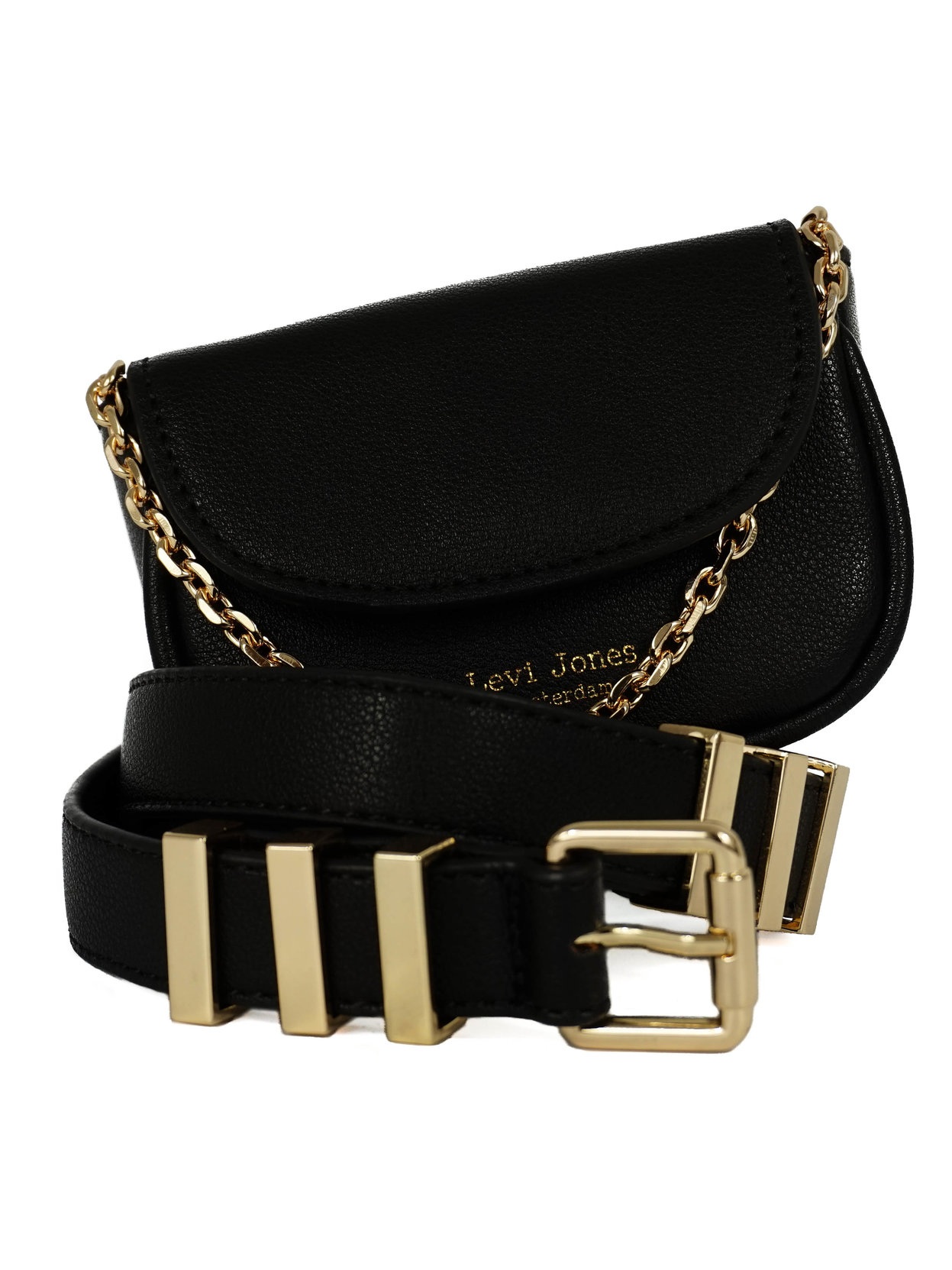 Levi Jones is a 100% vegan leather handbag brand. All designs are made with an obsessive attention to detail and a luxurious appearance.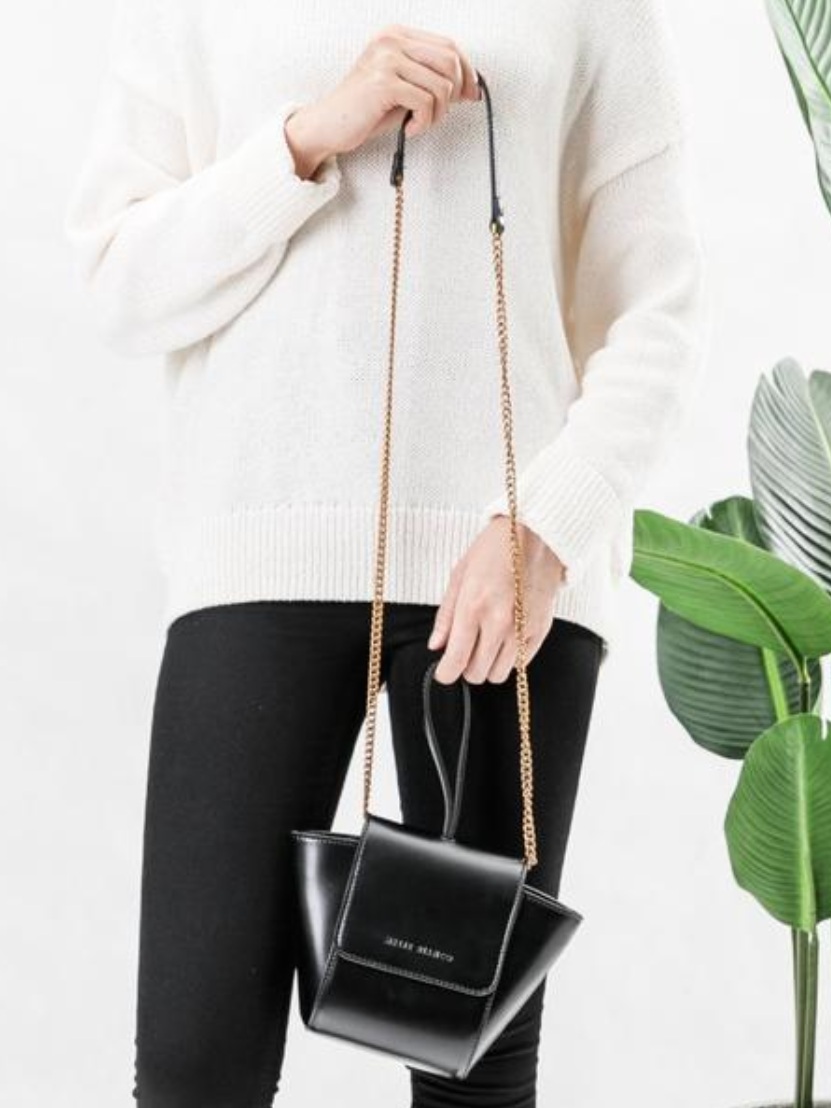 100% VEGAN. Our Premium Vegan Leather has the look and feel of real leather, without the harmful ecological side effects of PVC.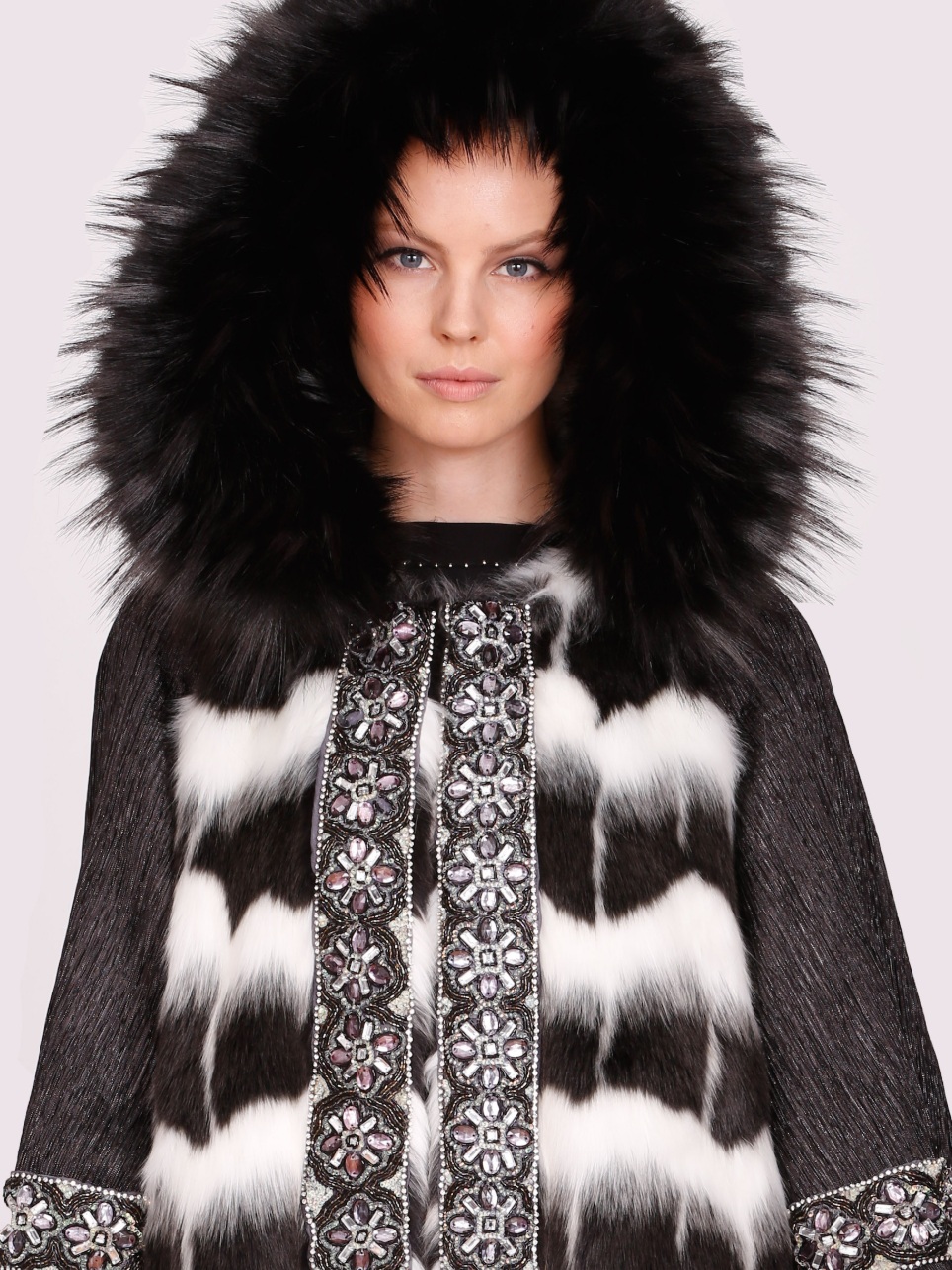 The Pelush concept has been created to reposition and transform the boundaries of the faux fur world; a ReFAUXlution. Through meticulous research and the selection of the finest Italian fabrics, and the best man-made pelage, each coat is carefully crafted to create a luxurious and elegant experience.
A cruelty-free product, Pelush is a wonderful alternative for the modern woman in search of glamour, comfort, and the warmth of a plush coat.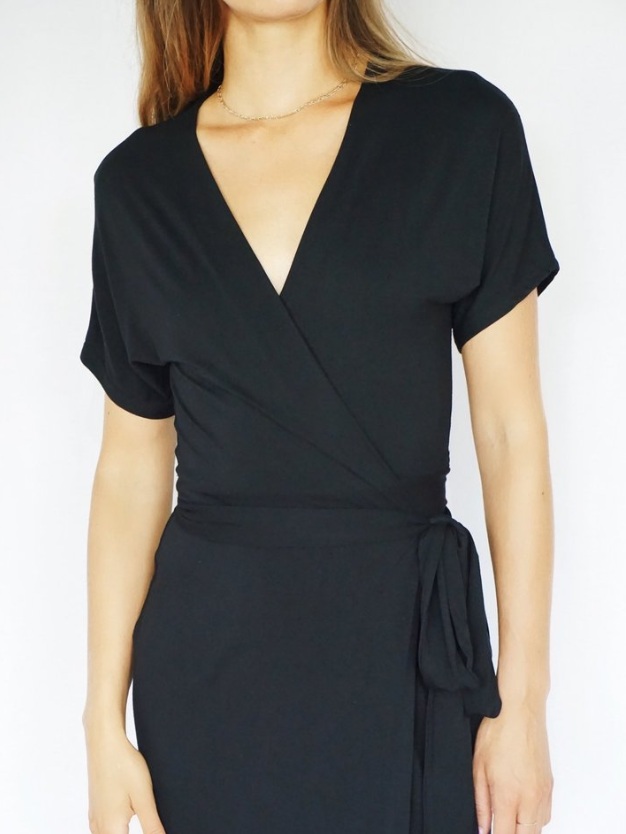 Established in 2008, Stix and Roses was born to bridge the gap between fashion forward and vegan + ethical style.
We are handmade in the heart of Chicago. Every part of the process from design, pattern making, grading, cutting, sampling to garment construction, takes place in a handful of local Chicago neighborhoods. Stix and Roses supports a network of local fashion entrepreneurs and ethical manufacturing.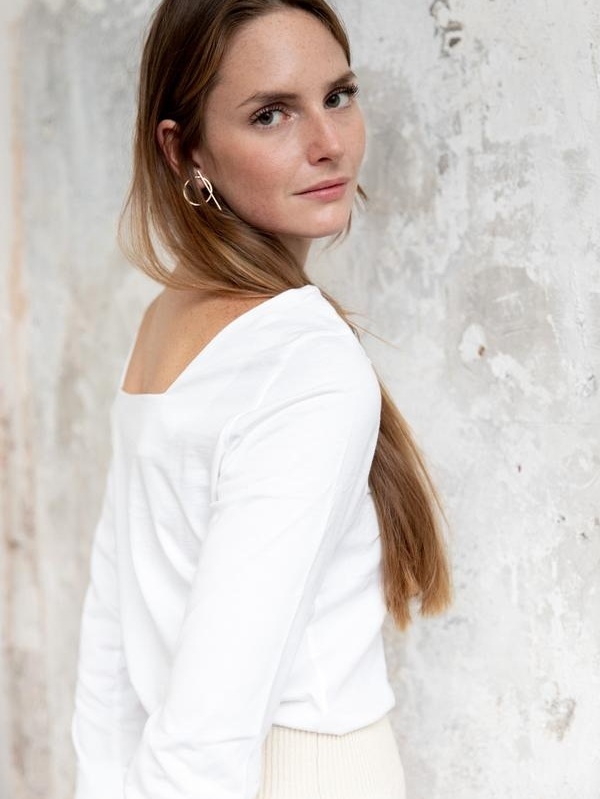 The Nordic Leaves is a project that arises from the experience of living in the Nordic countries and the beauty of their landscapes with the goal to return to the essence of nature, because we are part of nature and its noble and organic materials are those that can take care of us the most. We have created a completely sustainable collection, local and in collaboration with social projects that certifies the organic quality of our garments and also the wellness of those that made the production possible until the last details of our designs.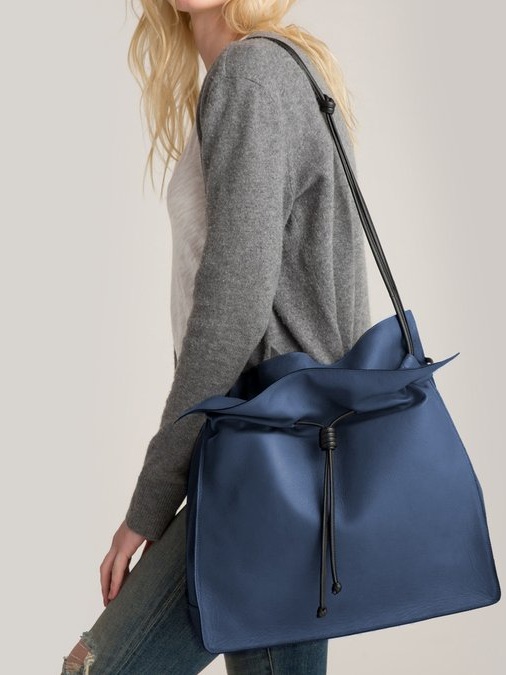 Launched in 2015, von Holzhausen is a Malibu–based collection of accessories with a focus on design, sustainability, and quality of life. The line offers a well–edited assortment of essential, easy to wear bags and accessories in timeless palettes, at prices that leave out the traditional retail mark–up. We take a responsible approach to sourcing all our materials to ensure that the highest standards are met regarding sustainability and the impact to the environment.
Scroll below to shop the look.
Shop A similar look below:
Rudy Pinch-Front Stingy-Brim Hat
$60 | 100% Vegan by Hatsmithe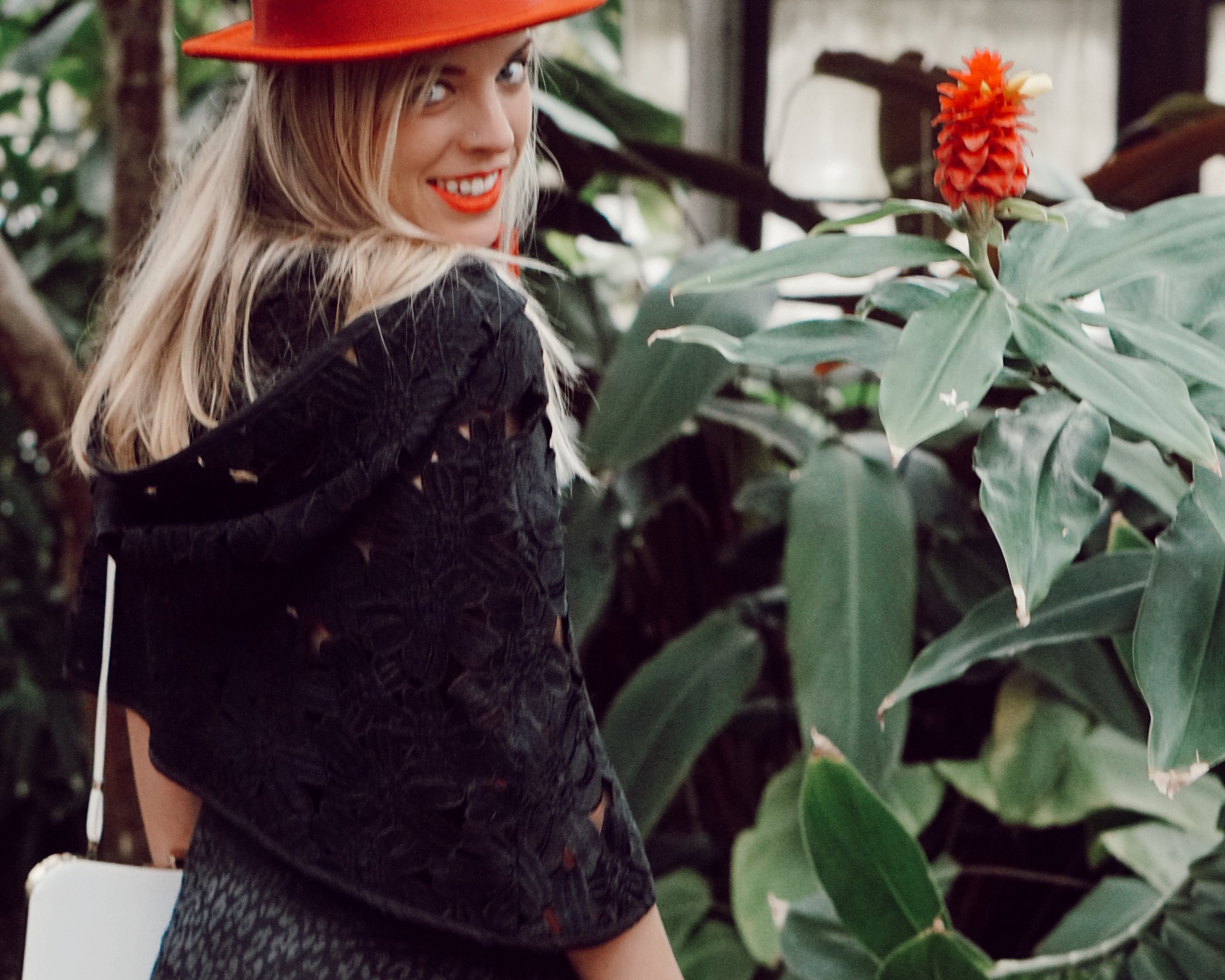 Custom Design by Daher Label.
Jocasta Black Leopard Satin Skirt
Lulu Faux Snake Skin Boots
$270 | 100% Vegan Beyond Skin
The Standard Zipper Clutch
$138 |Available in vegan white python
Handmade Drop Earrings Fashion Beaded Raffia Palm Earrings
Over-Sized Turquoise Ring