5 Vegan + Cruelty-Free Beauty Products We Love For Spring/Summer That Are $20 And Under
*Update 5.22.19: We have just learned that Wet n' Wild has not been transparent and honest and is no longer considered cruelty-free. We have removed some of the items featured here and have replaced them with brands we love and trust.
Coachella has officially kicked off one of our favorite times of year.
Festival season has begun and with it, lots of glittery inspo for our spring/summer beauty and fashion line up.
With a heavy revival of 90's neons, we are seeing a brighter, lighter take for beauty. This spring/summer 2019 beauty is highlighting clean, dewy skin. Eyes are minimal with a glimmer of glitter and lips are taking note from bright berry stains with a semi-gloss.
We are sharing our top 5 favorite beauty products for achieving this fresh face look from the inside out!
Shop our favorites below:
Super Flower Rapid Response Oil
$15.99 Pacifica Beauty
I was hesitant at first to use an oil, being someone who is prone to break outs, but I honestly don't know what I was doing before Pacifica's Super Flower Oil. Not only does it smell delicious, my skin just soaks it up and has become so much softer and brighter.
Crystal Matrix Mineral Infused Eyeshadow
$18 | Pacifica Beauty
I love a minimal glittery eye. The best part about this shadow is how lightweight it is and that it is vegan and cruelty-free.
Glitter Pop Peel Off Eyeliner
$18 - $20 | Too Faced
I got the gold! I saw Kate Bosworth do an lower lid eye liner with a gold metallic shadow and I loved how fresh and minimal it was while still being a magical statement look. I think a lot of these colors would make a fun lower lid liner for a pop hint of color paired with a berry lip stain and dewy skin.
Juicy Fruits Comfort Lip Glaze
$20 Too Faced | Plum Crazy
I'm Plum Crazy for these glittery glazes by Too Faced. It is a glossy color that has a comfortable wear to it. And so many cute colors to choose from!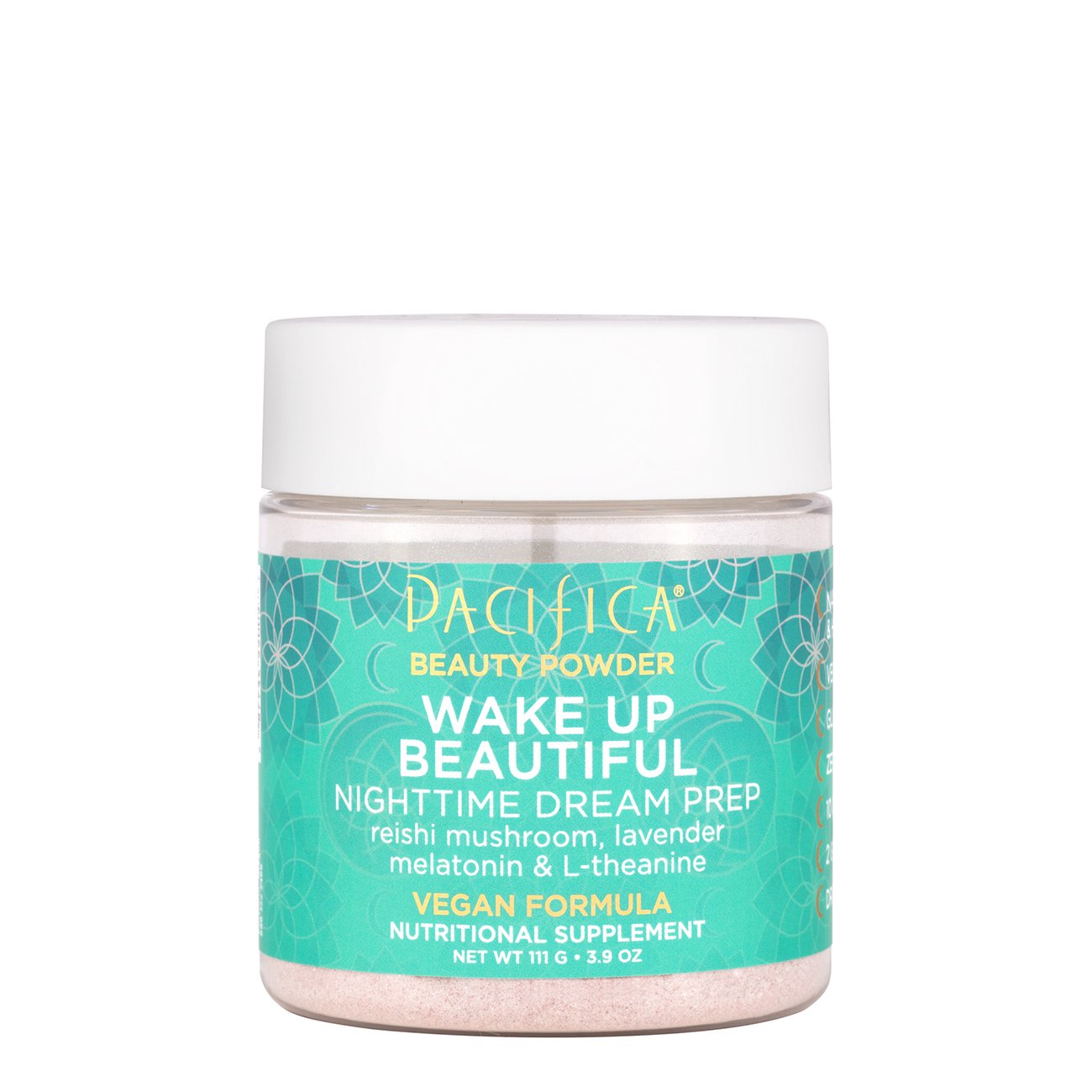 Wake Up Beautiful Nighttime Dream Prep
$19.99 | Pacifica Beauty
If you have trouble sleeping, this will put you out. I do not have trouble sleeping but bought it for the muscle relaxing benefits and noticed a huge difference with in the first 30 minutes. My husband has trouble falling asleep at night, and he was able to get to sleep right away after one scoop before bed. Side benefit: It makes your skin feel amazing!! So soft and supple.
*Make sure to read all instructions/information and only ingest right before you go to bed, about 30 minutes before, as you will become very sleepy.