How To Create Those Perfect Soft Beach Waves In 10 Minutes Or Less With Vegan + Cruelty-Free Friendly Beach Waver
This past spring, I decided to chop about 15 inches off the length of my hair and go back to my favorite platinum blonde color.
It has been a dramatic change but a good one that has had some incredible chain of reaction effects. Isn't it interesting how a quick hair make-over can change your life? At least, it always does for me. I decide to get out of my routine and comfort zone and seek new adventure and opportunities. Without question, summer 2019 has been one of the best summers in a long time. I made new friends, started working on a fun new project I can't wait to launch, and fell in love with a new city (Franklin, TN).
With that being said my new hair requires a bit more maintenance and upkeep than my previous style and I have been having fun exploring.
So when one of my "say yes to opportunity" situations connected me to Beach Waver it was truly a sign the Universe is always working on your future plans for you. No matter how big or small.
Check out my Beach Waver Hair Tutorial below to create perfect beach waves!
Beach Waver recently launched a brand new product collection "Making Waves". Besides the fact that all of the products smell amazing and help you achieve healthy, perfect, beach wave inspired hair, the company itself is vegan, cruelty-free, women founded, family owned, and gives back with every purchase.
Since I started using the Beach Waver S1 styling tool, I have cut my hair styling time in half. It is so easy to use on all hair types and lengths and the results are consistent.
Learn more about creating the perfect, soft, beach waves in my tutorial below.
For this tutorial I used the following products from the hair care collection: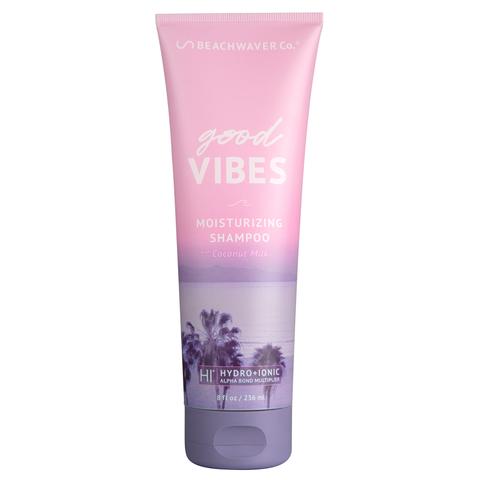 Good Vibes Moisturizing Shampoo
Good Vibes Moisturizing Conditioner
Great Barrier Heat Protectant Hairspray
Beachwaver® S1 Dual Voltage (white)
Second Chance Dry Shampoo