Minkpink Launches Our Favorite Disney Collection Yet For The Lion King Shop Our Top Picks Here
Minkpink launches capsule collection with the release of the new live action Lion King and fashion loving Disney fans everywhere are obsessed!
The latest Disney collection from Minkpink is probably in our top 3 most favorite Disney capsule collections to date. It is the perfect blend of 1940's and 1990's fashion with a modern edge.
From all over prints with iconic scenes straight from the original cartoon Lion King to adorable vintage inspired graphic tees and denim jumpsuits, the collection is full of pieces that can be mixed and matched within the collection or with staples you already own in your closet.
I styled the look (Pride Land Midi Dress) with a trendy, woven crossbody, a "hakuna matata" necklace and Simba ring from Couture Kingdom, a pair of vegan heels from Target and a faux pearl hair clip.
If only we were blessed with a regular dose of Disney Style from Minkpink!
We first fell in love with the Australian brand when they launched their Beauty and The Beast collection. They always create on trend collections that fill a deep void among the Disney community for modern and age appropriate Disney fashion made for Millennials.
The styles are perfect for days in the Disney Park or back home.
Scroll below to see our top picks from the collection!
Some of our favorites from the MP X LK collection: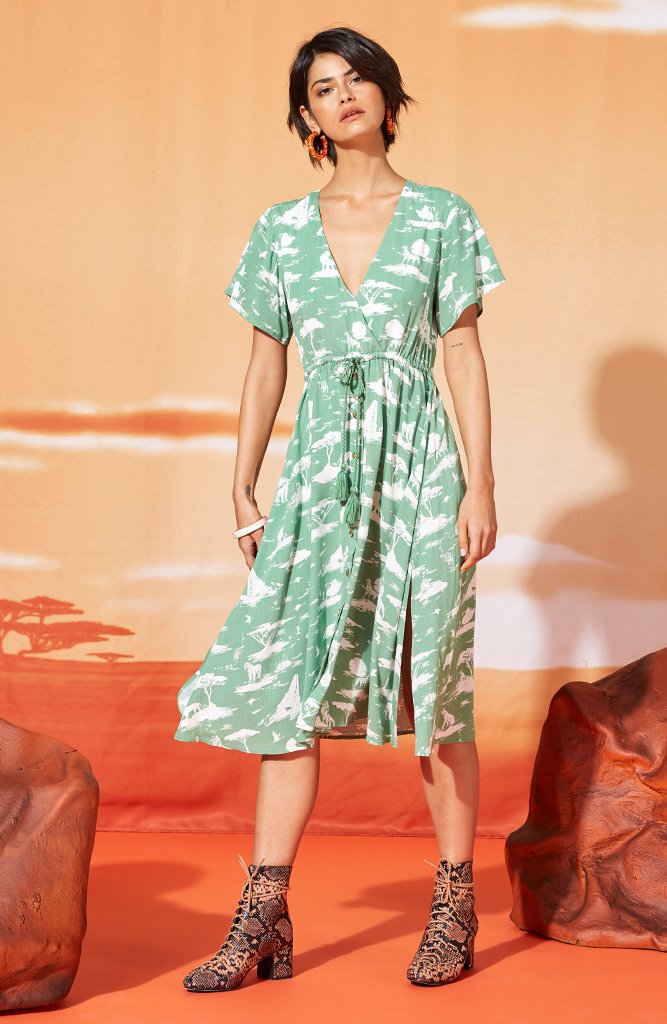 Pride Lands Midi Dress - The Lion King x MINKPINK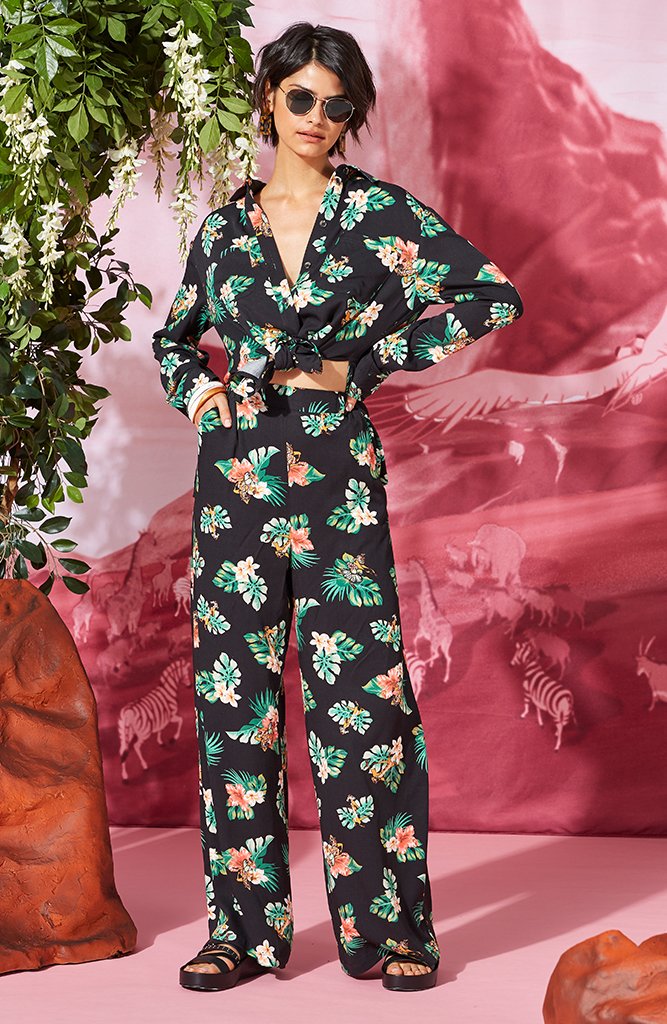 Luau High Waisted Pants - The Lion King x MINKPINK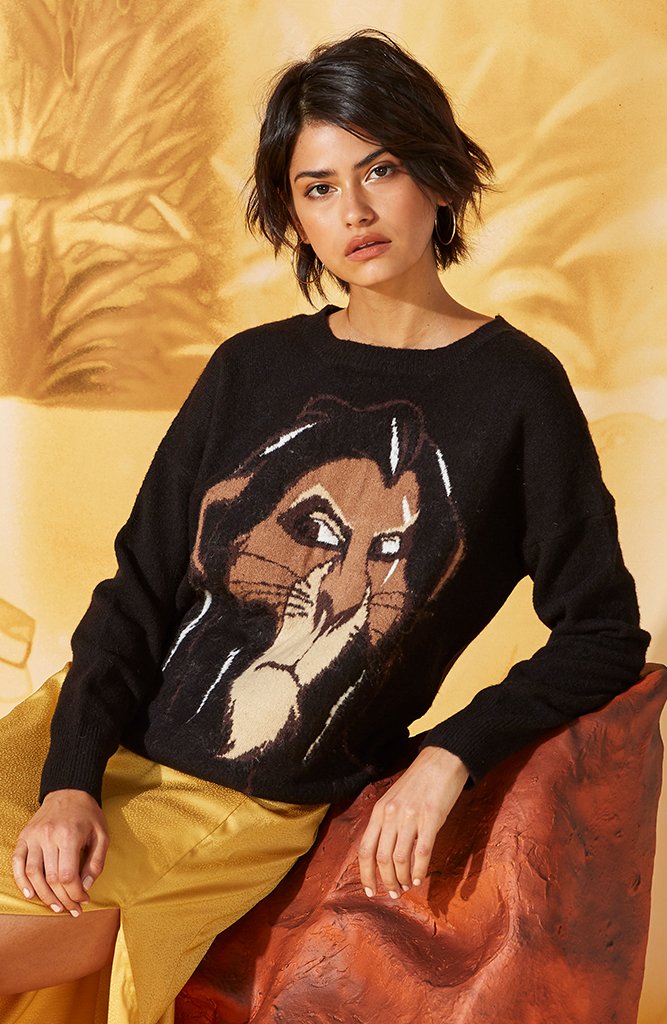 Scar Face Sweater - The Lion King x MINKPINK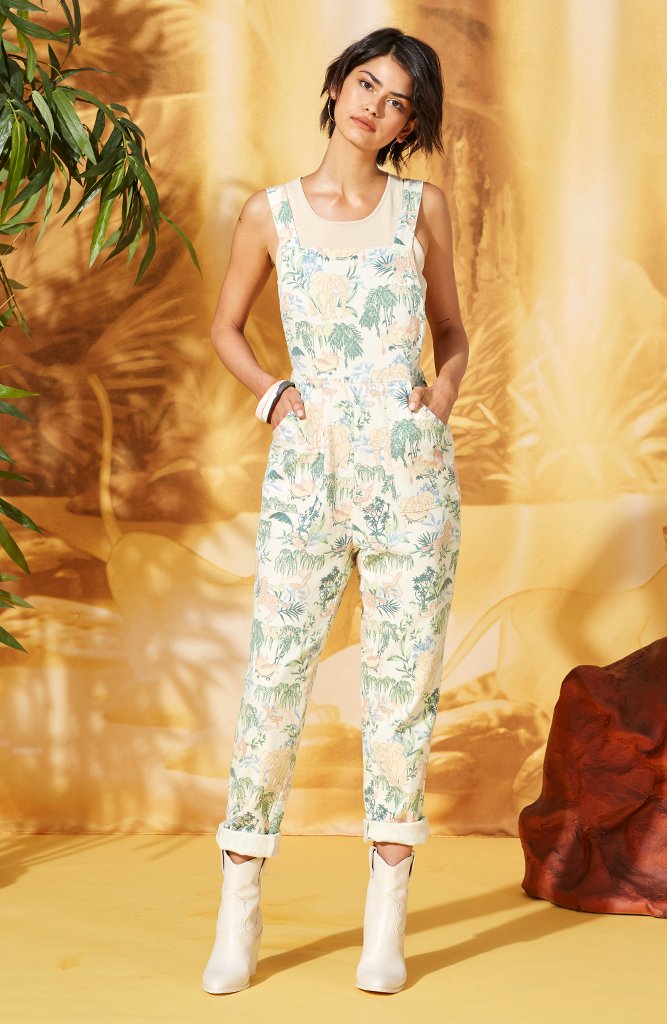 In The Jungle Apron Jumpsuit - The Lion King x MINKPINK